About Sanook Park
Located in the heart of Pattaya City, Sanook Park provides a variety of activities for all of the family. We have lots of water fun with Pattaya's only floating water park for swimmers aged 7 to 70 years old as well as Standup Paddleboards and Kayaks.
We provide Thailands only lake SCUBA diving, where you can get PADI certified as well explore our underwater wrecks. If you would rather stay dry, we have bubble football, beach volleyball, bungy running as well as paintball.
For the thrill seekers, we have Thailands highest Bungy Jump as well as the amazing Human Slingshot. Entry to the park is free of charge and you are very welcome to join us for food and drink at our clubhouse and waterside terrace.
Park Entry
Is free, if you aren't participating in an activity then you are welcome to enjoy the lake from the terrace.
All that we ask is please play fair and no outside food, drink or toys are brought into the park.
Get Wet
฿400
Includes:
All day fun on the Aquapark
Kayaking (kids or adult kayaks)
Stand Up Paddle Boards
Get Active
฿3,700
Includes:
The Human Slingshot
Bungy Jump
Certificate
Video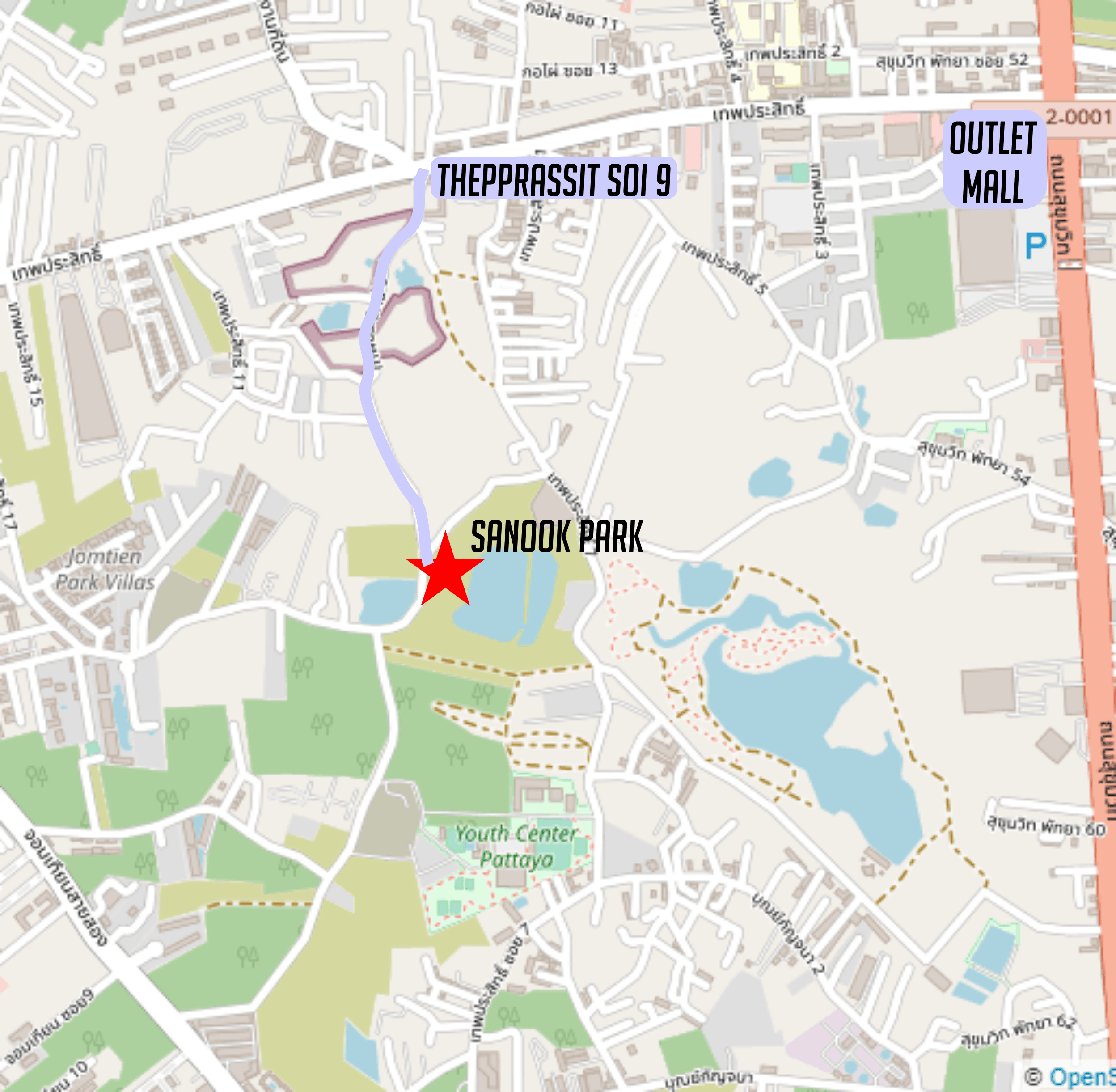 Visit Us
We are located in Pattaya on Thepprassit Road Soi 9. For directions, click here.
12.8997, 100.8838
If you have any special requests, please do get in touch with us we would love to help out where we can.
Likewise, if you have any comments or concerns about the service that we provide, then again please do let us know.  Positive feedback on a specific member of staff or aspect is always greatly received and the only way we can improve our services is if we take on board any negative feedback as well..