It was Bungy Jumping that started it all for us and we are proud of our 100% safety record over the past 31 years and more than 500,000 jumpers.  
We have now added more activities for the thrill seekers (with even more in planning) to really get your heart pumping and letting you face your fears.
Please note Bungy Jumping weight limits between 40Kg and 120Kg. The Human Slingshot 40kg to 100Kg.
Bungy Jumping
Single and Tandem jumps from 60m over our lake. It is the ultimate hangover cure! Price includes video and jump certificate.
฿2,500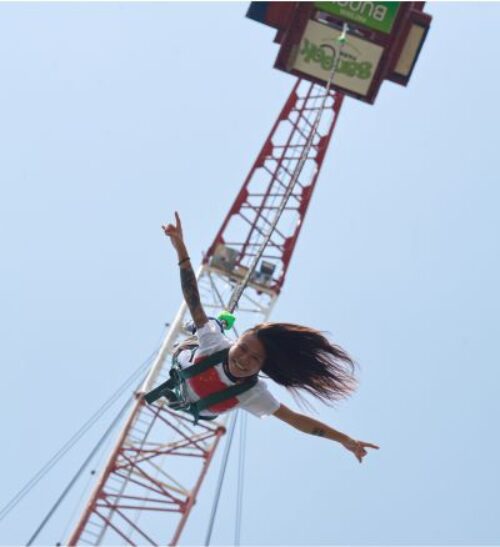 Human Slingshot
Get ready to fly! Launch angry birds style 90m as you fly over the lake. Swing back and forth whilst enjoying the view before we bring you safely back to earth.
฿1,400 for 3 launches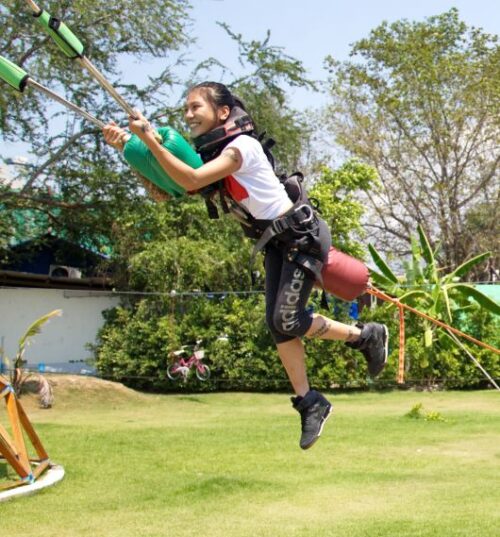 Paintball
Always a team favorite, whether you are playing one on one or capture the flag you are sure to release any tension! 
We have different packages starting at ฿650 which includes protective clothing, all equipment and of course ammunition.